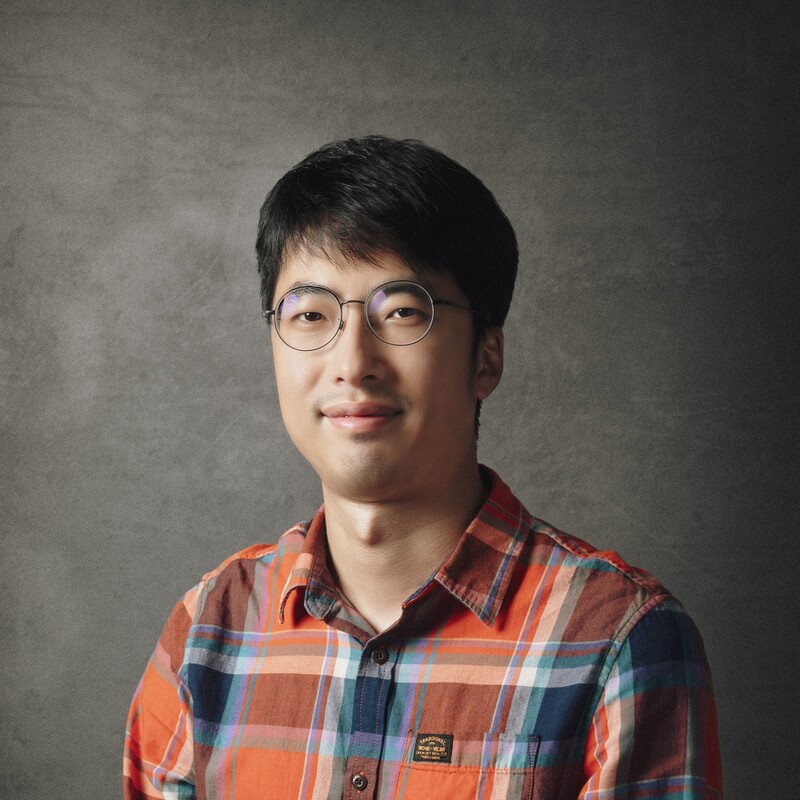 Chuan-Chih Hsu (許全智)
Assistant Research Specialist
2018-2020 PDF Department of Plant Biology, Carnegie Institute for Science
2012-2017 PhD Department of Biochemistry, Purdue University
2003-2007 BS Department of Agricultural Chemistry, National Taiwan University
+886-2-2787-1157(Office)
cchsu@gate.sinica.edu.tw
Proteomics Core Laboratory
In charge of the Proteomics Core Laboratory, provide LC-MS/MS-based qualitative and quantitative proteome analyses, including protein identification, protein post-translational modification analysis, and quantitative analysis of differential proteome expression. Currently, the main R&D focus on isobaric tagging of peptides and multi-dimensional LC peptide separation to improve qualitative and quantitative proteome/phosphoproteome analyses, and targeted protein detection and quantification.
Upadhyay-Tiwari, N.; Huang, X.-J.; Lee, Y.-C.; Singh, S.; Hsu, C.-C.; Huang, S.-S.; Verslues, P. The NPH3-domain protein NRL5 is a plant specific type of GTPase essential for drought resistance. bioRxiv, 2023, doi.org/10.1101/2023.05.10.540297.
Chen, C.-W.; Tsai, C.-F.; Lin, M.-H.; Lin, S.-Y.; Hsu, C.-C. A suspension trapping-based sample preparation workflow for sensitive plant phosphoproteomics. bioRxiv, 2023, doi.org/10.1101/2023.02.23.529696
Kim, T.-W.*; Park, C. H.*; Hsu, C.-C.*; Kim, Y.-W.; Ko, Y.-W.; Zhang, Z.; Zhu, J.-Y.; Hsiao, Y.; Branon, T.; Kaasik, K.; Saldivar, E.; Li, K.; Pasha, A.; Provart, N. J.; Burlingame, A. L.; Xu, S.-L.; Ting, A. Y.; Wang, Z.-Y. Mapping the signaling network of BIN2 kinase using TurboID-mediated biotin labeling and phosphoproteomics. Plant Cell 2023, 35, 975-993. *equal contribution.
Tsai, C.-F.; Wang, Y.-T.; Hsu, C.-C.; Kitata, R. B.; Chu, R. K.; Velickovic, M.; Zhao, R.; Williams, S. M.; Chrisler, W. B.; Jorgensen, M. L.; Moore, R. J.; Zhu, Y.; Rodland, K. D.; Smith, R. D.; Wasserfall, C. H.; Shi, T.; Liu, T. A streamlined tandem tip-based workflow for sensitive nanoscale phosphoproteomics Commun. Biol., 2023, 6, 70.
Bi, Y.; Shrestha, R.; Zhang, Z.; Hsu, C.-C.; Reyes, A. V.; Karunadasa, S.; Baker, P. R.; Maynard, J. C.; Liu, Y.; Hakimi, A.; Lopez-Ferrer, D.; Hassan, T.; Chalkley, R. J.; Xu, S.-L.; Wang, Z.-Y. SPINDLY mediates O-fucosylation of hundreds of proteins and sugar-dependent growth in Arabidopsis. Plant Cell 2023, 35, 1318-1333.