[Chih-Horng Kuo & Erh-Min Lai] Differentiations in gene content and expression response to virulence induction between two Agrobacterium strains
POST: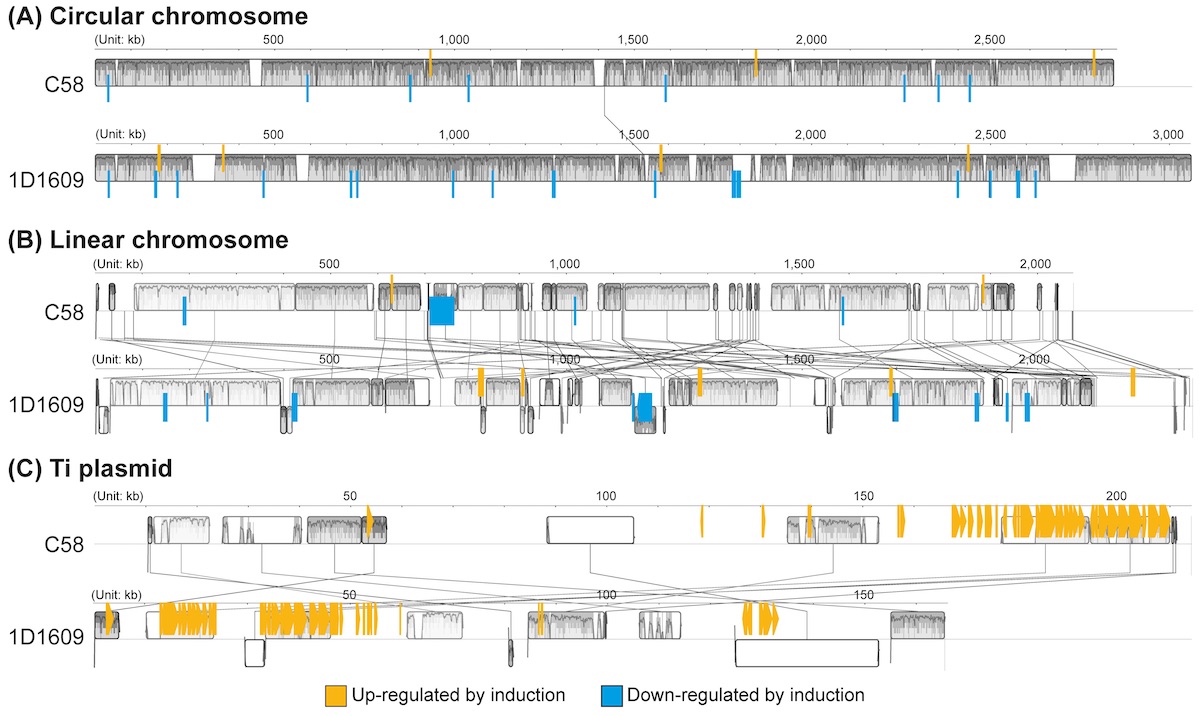 Transformation technology is of fundamental importance in modern genetics both for basic research and biotechnology applications. Among the tools available, Agrobacterium-mediated transformation has several advantages over other alternatives. However, the hosts that could be transformed effectively are limited and such limitation may have been resulted from the strong research focus on a single model Agrobacterium strain (i.e., C58). To address this issue, this study compared the genome and transcriptome of C58 to 1D1609 (i.e., a wild-type strain that differs in host range) with the goal of identifying the genes that may explain their phenotypic differences. The results reveal extensive variation in gene content and expression regulation, as well as provided a short list of candidate genes for molecular characterization.
This work was done by collaboration between Chih-Horng Kuo and Erh-Min Lai. The authors include two research assistants in the Kuo lab (Mindia Haryono and Shu-Ting Cho), and the team members of the Genomic Technology Core of IPMB (Mei-Jane Fang, Ai-Ping Chen, and Shu-Jen Chou).
Haryono M, Cho ST, Fang MJ, Chen AP, Chou SJ, Lai EM, Kuo CH* (2019) Differentiations in gene content and expression response to virulence induction between two Agrobacterium strains. Frontiers in Microbiology 10: 1554. DOI: 10.3389/fmicb.2019.01554